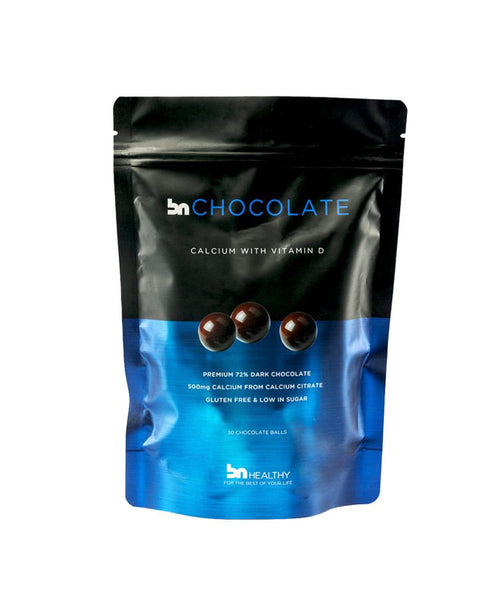 BN Chocolate Balls with Calcium + Vitamin D
After Weight Loss Surgery (WLS), getting enough calcium is a real challenge for a few reasons include reduced calcium absorption and inability to consume as much foods to get sufficient calcium each day. 
BN Chocolate contains the more absorbable form of calcium; calcium citrate and vitamin D to enhance the absorption. Calcium is a critical nutrient as over 99% of calcium is found in bones and teeth. It plays a vital role in promoting healthy teeth and bones, muscle contraction, fat digestion, protein metabolism and a healthy nervous system.
BN Chocolate Calcium with D is a tasty way to help meet calcium needs. Each delicious dark chocolate ball contains 500mg calcium and 500IU vitamin D. These are also gluten free & low in sugar.