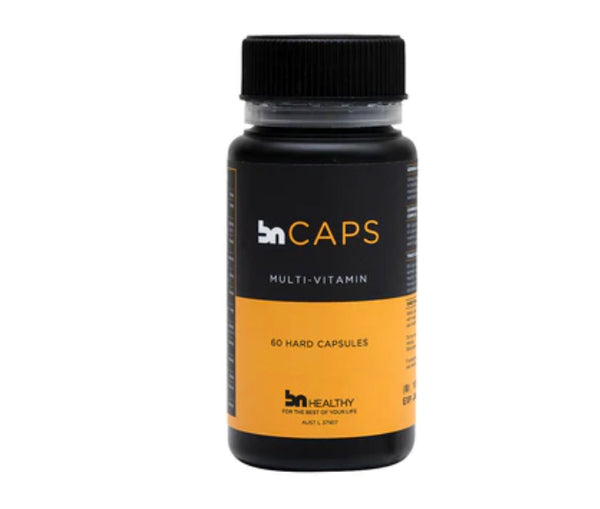 BN Multi-Vitamin Capsules - Single, 3, 6 or 12 packs
Regular price
Sale price
$34.00
---
After bariatric surgery, it is recommended to go on a bariatric multivitamin for life to ensure you meet your vitamin and mineral needs each day. It is important to do this as your body needs to sufficient nutrients to function properly, continue losing weight and maintain good health preventing deficiencies. Learn why taking your bariatric multivitamin is so important in our article: Why take a multivitamin after bariatric surgery?
The new BN Multi-Vitamin Capsules is a multivitamin designed specifically for your nutritional well being. You can start taking these once you are on the full solid phase post surgery or advised by your surgical team and this is a great option for those who are not keen on chewable multivitamins. 
This formula was designed for you with the highest quality, most bioavailable nutrient forms, easy to digest and absorb while including a comprehensive B-Complex and trace minerals. BN Multi's are hypoallergenic and have no food colouring.
Each bottle contains 60 capsules. It is recommended to take 2 capsules per day so this is a months supply. Buy this multivitamin as a single 60 capsule bottle or as a multi pack and save.
---