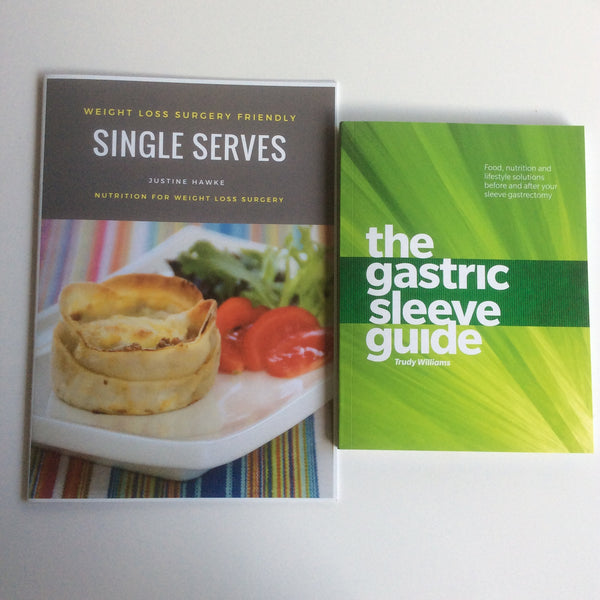 The Gastric Sleeve Guide + Weight Loss Surgery Recipe Book
This book pack contains two wonderful bariatric weight loss surgery resources that will not only help you learn about your surgery but also stay on track with tips and tricks as well as post-surgery protein focused recipes. The pack includes the following books:
This is written by bariatric dietitian Trudy Williams in consultation with dietitians, surgeons and the real life experiences of people with a sleeve from Australia and elsewhere in the world. This guide is crammed full of a stack of information that is very specific to the gastric sleeve. It's a must have for those who are having or have had the gastric sleeve.
Weight Loss Surgery Friendly Single Serves Recipe Book: 

This little book contains 24 delicious recipes including meat balls, frittatas, egg muffins, meatloaves and more. These can be stored in the fridge or frozen and are a great idea for quick lunches or dinners that everyone will love or you can take to work.