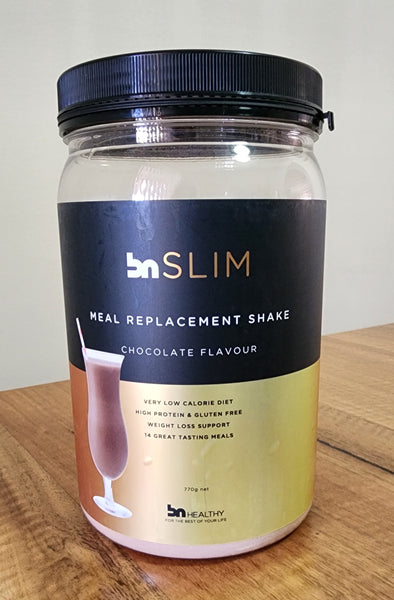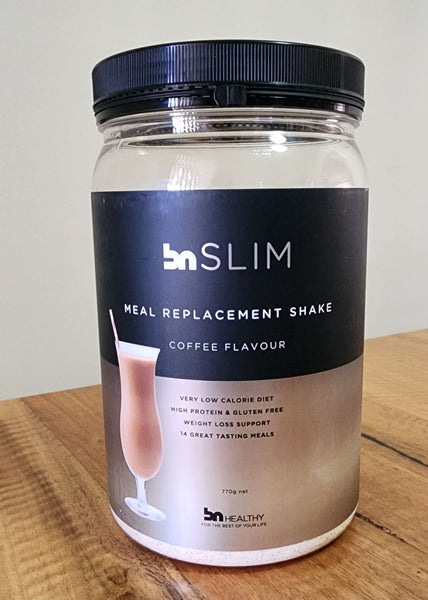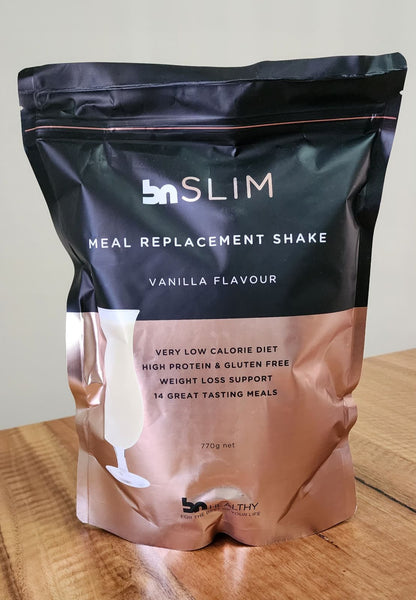 BN Slim - Meal Replacement Shake, Chocolate
Meal replacement shakes are an quick and easy calorie controlled meal. You can use them as part of a weight loss plan or as a meal on the run.
BN Slim Meal Replacement Shakes can be used as part of a nutritionally complete, Very Low Calorie Diet (VLCD) program and can be used in conjunction with healthy food for:
Pre-op diet

Post-op diet

Quick & easy meal

General weight loss plan

Enjoy your shakes in 3 delicious flavours:
Each serving (55g) contains all the nutrients required for safe and effective weight loss and long-term maintenance.
BN Slim Meal Replacement shakes are high in protein and low in fat, giving you the nutrition you need to flourish.  When it comes to providing your body with adequate nutrients, this is a simple, convenient, and delicious solution to add to our healthy diet regime.
They are:
Gluten-free

Flavoured naturally

Sweetened naturally 
Enjoy the benefits of our meal replacement shake:
33g of complete protein and low-fat content per serving

Support lean muscle mass

Beneficial for pre and post-op

A quick and easy meal

A convenient and tasty way to get in nutrients

It contains fibre to support optimal digestion and health

Added probiotics to support gut health 

Has MCTs to promote satiation

(Best weight management outcomes are achieved when used under supervision of a healthcare practitioner, not intended for use as a complete diet replacement.)