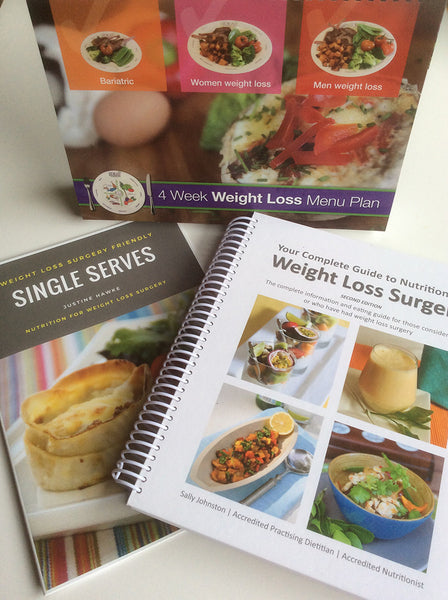 Bariatric Meal Plan & Recipe Book Pack
If you're someone who likes a guide to help you meal plan or some recipes that you can make then this is the book pack for you. It includes 3 great books:
These books will provide you with meal plans to follow so that you know exactly what to eat as well as delicious recipes that the whole family can also eat. Click on book links to learn more about each book.